Just thought I'd start a discussion here.  This group has been a little slow lately.
Anyway, I've got a growing Zipgrow tower system going and I thought to share some of what I'm discovering about vertical growing and see what ideas others can come up with.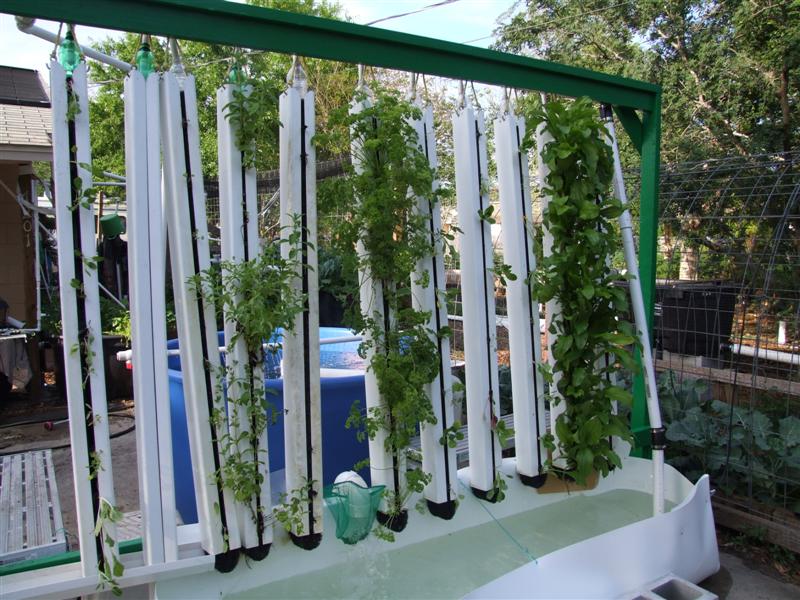 First a bit about Zipgrow Towers.  Our Friend Nate Storey developed them and as far as I know they are the first invention specifically for aquaponics, not simply a specially designed container but an invention.  And not simply something borrowed from Hydroponics or Aquaculture and adapted but specifically to combine the two.  They consist of a specially designed hanging sleeve with the zip down the front to allow the plants to be zipped into the towers with the specially developed matrix media which holds the seedling while also being airy enough not to clog while still filtering the water.  The media is re-usable.  I've been using the same pieces for over a year now without swapping them out and I've had plants in them pretty much continually.
Now I said the system was growing.  It started out as 10 towers hooked up with a sump and a 300+ gallon fish tank (probably about 320-350 gallons in the 410 gallon tank?)  Then this fall I got ready to add more towers to the system and it currently has 30 towers hooked up and it's running with a 145 watt pump.  I'm gonna see if that pump can handle feeding another ten towers.
I think my biggest challenge is going to be keeping a steady supply of seedlings coming on to plant into the towers.