I don't know about you guys but I had quite a few people who saw my brag pics of my system but say they don't have the time, the skills or tools to build something like that, a lot don't have the space either.

So I thought I'd build some compact systems that maximize the foot print.
These would only take up ½m² of space but maximize the vertical growing area.
This was the progress after an insomniacal evening. Wow that cut is way tougher than it looks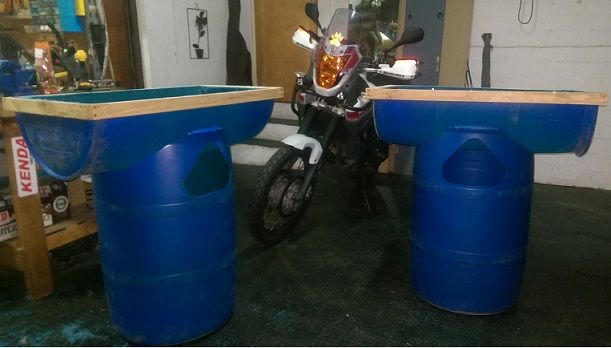 Then about two weeks passes ...

When a gap opened up, I made up the frames that will attach to the wood surrounds. The woodwork is a serious time thief though.

Another 2 weeks passes with little time to work on these two...

Then last week I got home early in the afternoon and my son had my table saw out, my garage was coated in pulverized skateboard.

So I took the opportunity to make a bit of progress on the systems.
I did a bit more of the messy work.

Sanded down the wood frames, made up the tower supports. Made up the gravel guards and T insert for the tower.
Was contemplating cutting the slots for the pots in the towers too when I ran out of steam.
Better not to rush that part me thinks.
Besides the good wife had started prairie dogging.

But they were definitely starting to look like the pictures in my head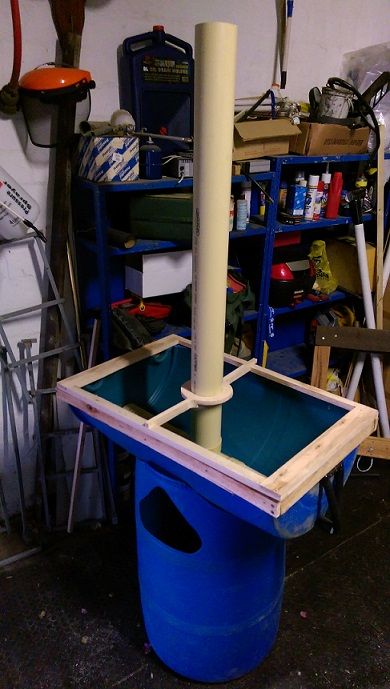 Last night the T barrel systems are finally ready for action.
I was really chuffed at how the grow towers turned out

I haven't bought media yet as a person who takes it might opt for LECA instead of stone.
It is very expensive here so probably not.
Now I just need to get them sold so I can have my garage back. 
Hopefully someone thinks they make a cool Christmas present.